Friends and Colleagues of Raju Raghavan Gather to Honor His Life in Science
On Saturday, October 20th the one year anniversary of his death, friends and colleagues of Prof. Raju Raghavan gathered at Virginia Tech to pay tribute to his versatile and creative life in science. The Symposium on the Life and Science of Raju Raghavan featured talks from throughout his career. Speakers included: Sandip Pakvasa of the University of Hawaii, who talked about Raju as a graduate student; Daniel Murnick of Rutgers and Loren Pfeiffer of Prinecton who talked about Raju's Career at Bell Labs; Franz von Feilitzsch of Technische Universität München who talked about Raju's contributions to Borexino; Atsuto Suzuki, Director General of KEK,who talked about Raju's contributions to KamLAND; and many others.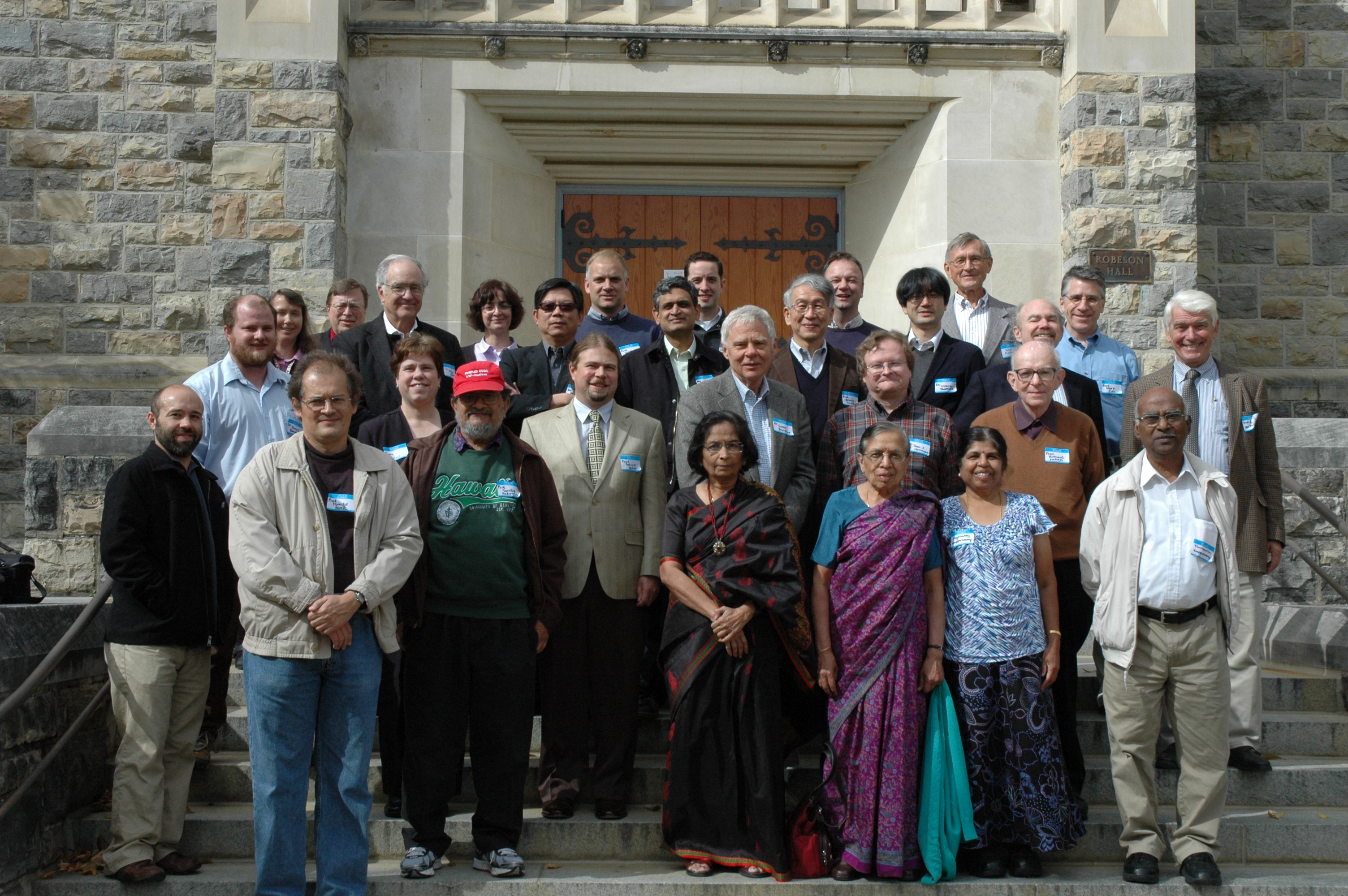 Portrait of Symposium Participants
Many of Raju's friends who could not make the Symposium in person watched the live web stream, which is still available on
YouTube
.
---
Archived Feature Articles
more stores