Argon Experiment Begins its Run at JLab
After almost 3 years of preparations, an experiment lead by CNP Members Camillo Mariani and Omar Benhar and aimed at the determination of the nuclear structure of argon started its run at the Thomas Jefferson National Laboratory (JLab). By detecting protons knocked out from the argon nucleus by an electron beam, the measurement will provide complete information on the shell structure of argon, filling an important gap in our knowledge. The collected data will help the neutrino community to make more reliable estimates of neutrino-argon cross sections and to model nuclear effects more accurately in the next generation of neutrino-oscillation experiments, such as the Deep Underground Neutrino Experiment (DUNE). An improved description of nuclear effects will allow a reduction in the systematic uncertainties in the measurement of charge-parity symmetry violation in neutrino oscillations and the search for proton decay, bringing us closer to understanding the matter-antimatter asymmetry of the Universe and constraining possible extensions of the Standard Model of particle physics.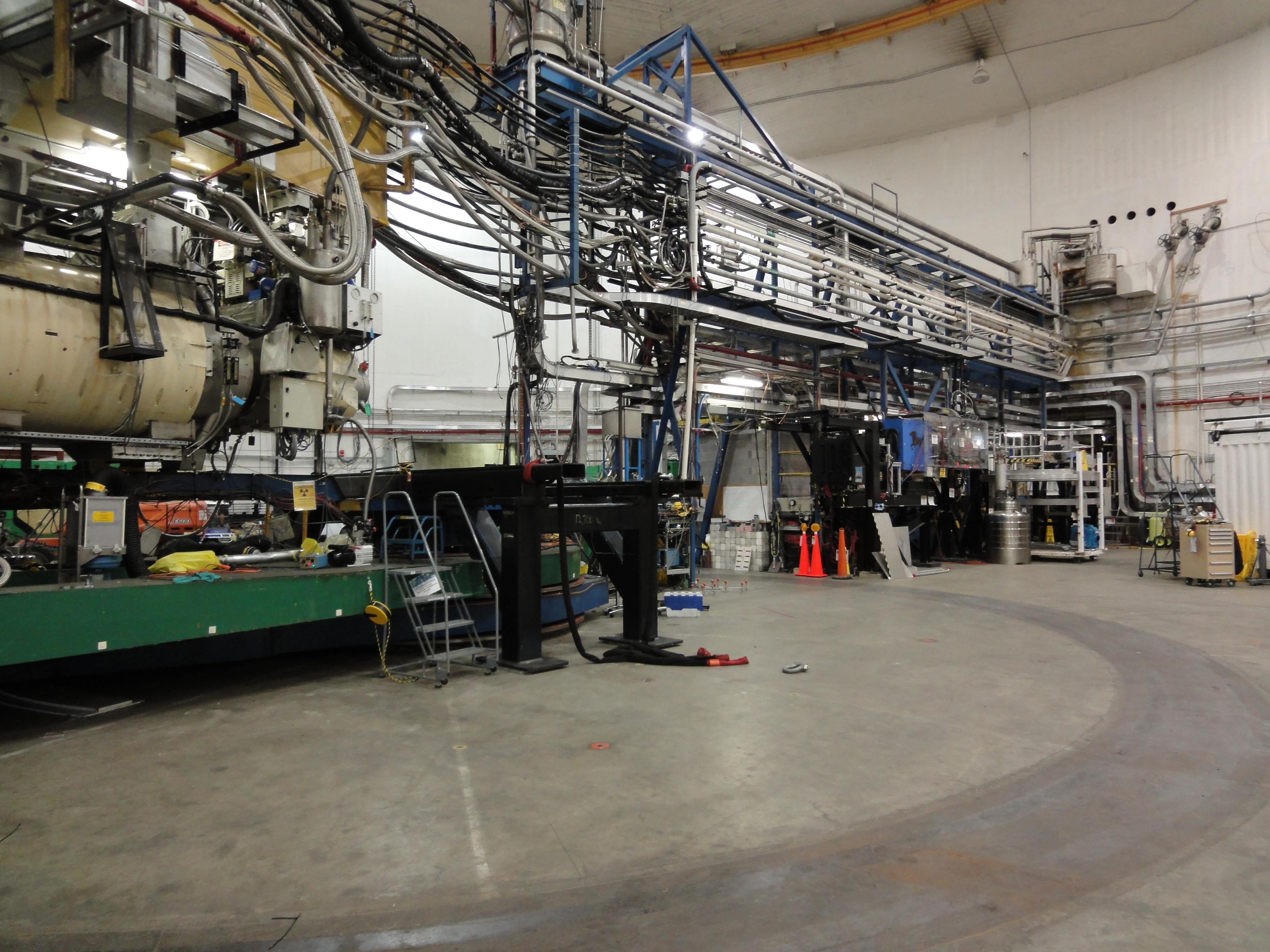 The Hall A spectrometer at JLab, which will be used in the Argon Scattering Experiment.
---
Archived Feature Articles
more stores