Nobel Laureate to Visit Virginia Tech
This Thursday (April 27, 2017) Nobel Laureate, Art McDonald, of Queens University in Kingston Ontario, will be at Virginia Tech to give the next lecture in the J. Mark Sowers Distinguished Lecture Series. The lecture, titled "How unusual: Going 1.2 Miles Underground to Study the Sun and the Space Between the Stars," will be held at 7:30 pm in McBryde Hall, room 100. It is open to all and free of charge, but please do plan to arrive early as the available seating should fill-up quickly.
Prof. McDonald is best known for his role as leader of the Sudbury Neutrino Observatory (SNO) Collaboration, which made critical contributions to our understanding of neutrinos, by observing neutrinos from the sun and using them to show that neutrinos mix between types in a process known as oscillations, which also proved that neutrinos have mass. For this contribution, Prof. McDonald was awarded the 2007 Benjamin Franklin Medal in Physics, and he shared the 2015 Nobel Prize in Physics and the 2016 Breakthrough Prize in Fundamental Physics.
Read the Full Press Release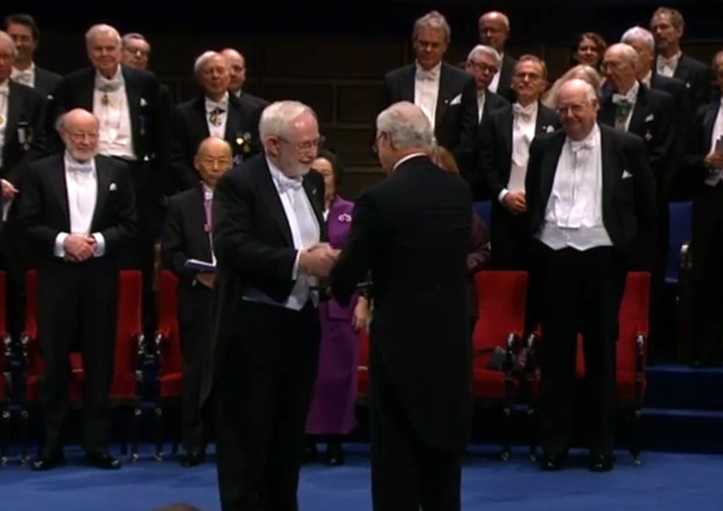 Art McDonald accepting the 2015 Nobel Prize for Physics.
---
Archived Feature Articles
more stores