CNP Researchers Deploy a Neutrino Detector Designed to Track Nuclear Activity
Researchers at the Virginia Tech College of Science are carrying out a research project at Dominion Power's North Anna Nuclear Generating Station in Virginia that could lead to a new turning point in how the United Nations tracks rogue nations that seek nuclear power. This project centers on a high-tech box full of scintillating plastic cubes stacked atop one another (a detector called MiniCHANDLER) that can be placed just outside a nuclear reactor operated by, say, Iran. The box would detect the neutrinos produced by the reactor, which can be used to track the amount of plutonium produced in the reactor core.
Created in large amounts during plant operation, the cast-off neutrinos that escape the reactor cannot be shielded or disguised, thus creating a foolproof tracking system for regulators, Link said. There is a challenge in separating neutrinos created by the reactor from everyday radioactive "noise" from the ground or raining down from energetic cosmic particles slamming into the Earth's atmosphere, but the team are confident they can extract a signal solely from the reactor neutrino output.
Read the Full Press Release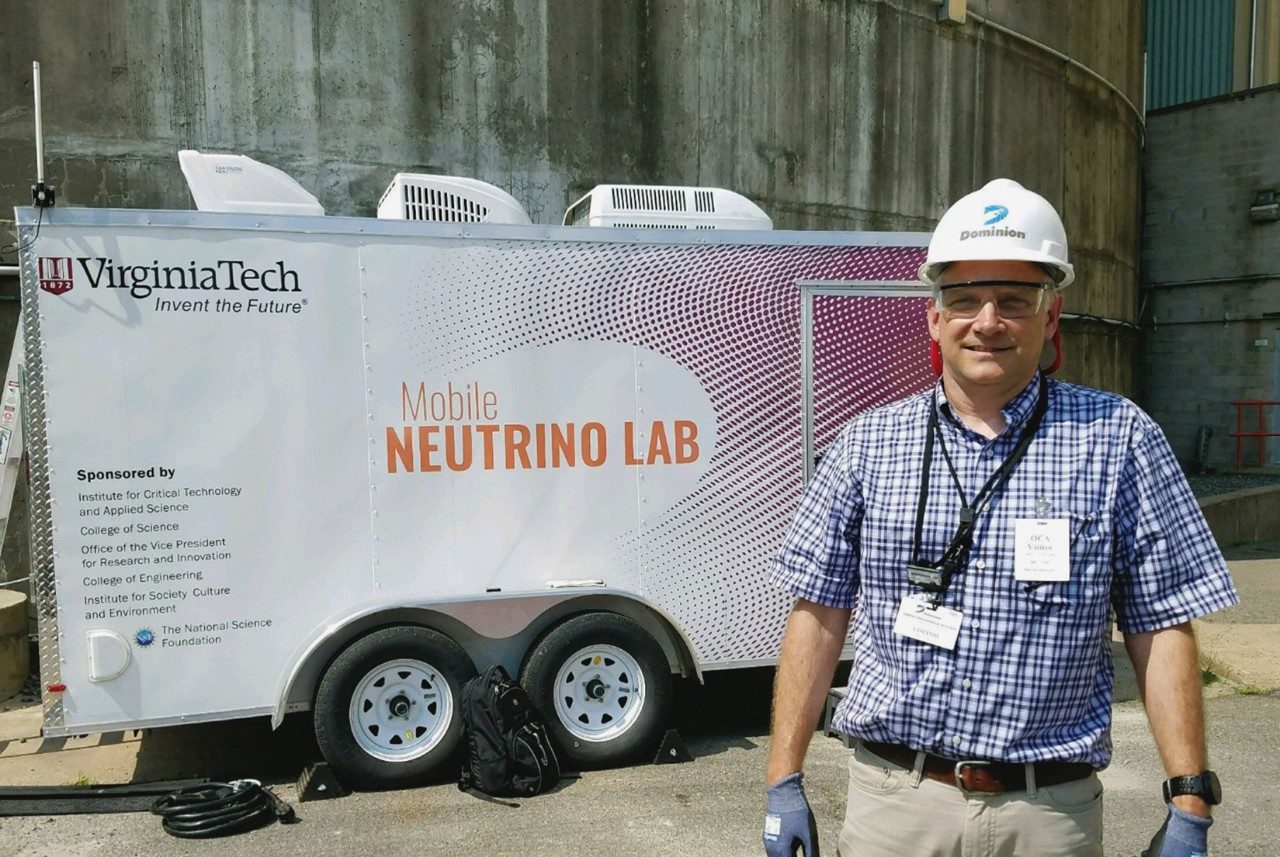 Prof. Jonathan Link poses with the Mobile Neutrino Lab at the North Anna Nuclear Generating Station. Inside a high-tech box is designed to detect neutrinos produced in the reactor.
---
Archived Feature Articles
more stores