CNP Researchers Publish Neutrino Observation with the Mobile Neutrino Detector
CNP Researchers recently published the results of their novel neutrino detector development study in Physical Review Applied. This work, which was caried out at Dominion Power's North Anna Nuclear Generating Station in Virginia, could lead to a new methods to tracks nations that may be conducting illicit nuclear weapons programs. This project centers on MiniCHANDLER detector composed of plastic scintillating cubes and neutron detection sheets stacked atop one another that can be placed just outside a nuclear reactor ans used to detect the neutrinos emitted by the reactor, which can be used to track the amount of plutonium produced in the reactor core.
With this successful demonstration the 80 kg MiniCHANDLER detector is now one of the world's smallest neutrino detectors, the first unshiedled reactor neutrino detector and the first mobile neutrino detector. The CHANDLER program is comtinuing with an upgrade to MiniCHANDLER funded by the National Science Foundation and Virgina Tech's Institute for Critical Technology and Applied Science.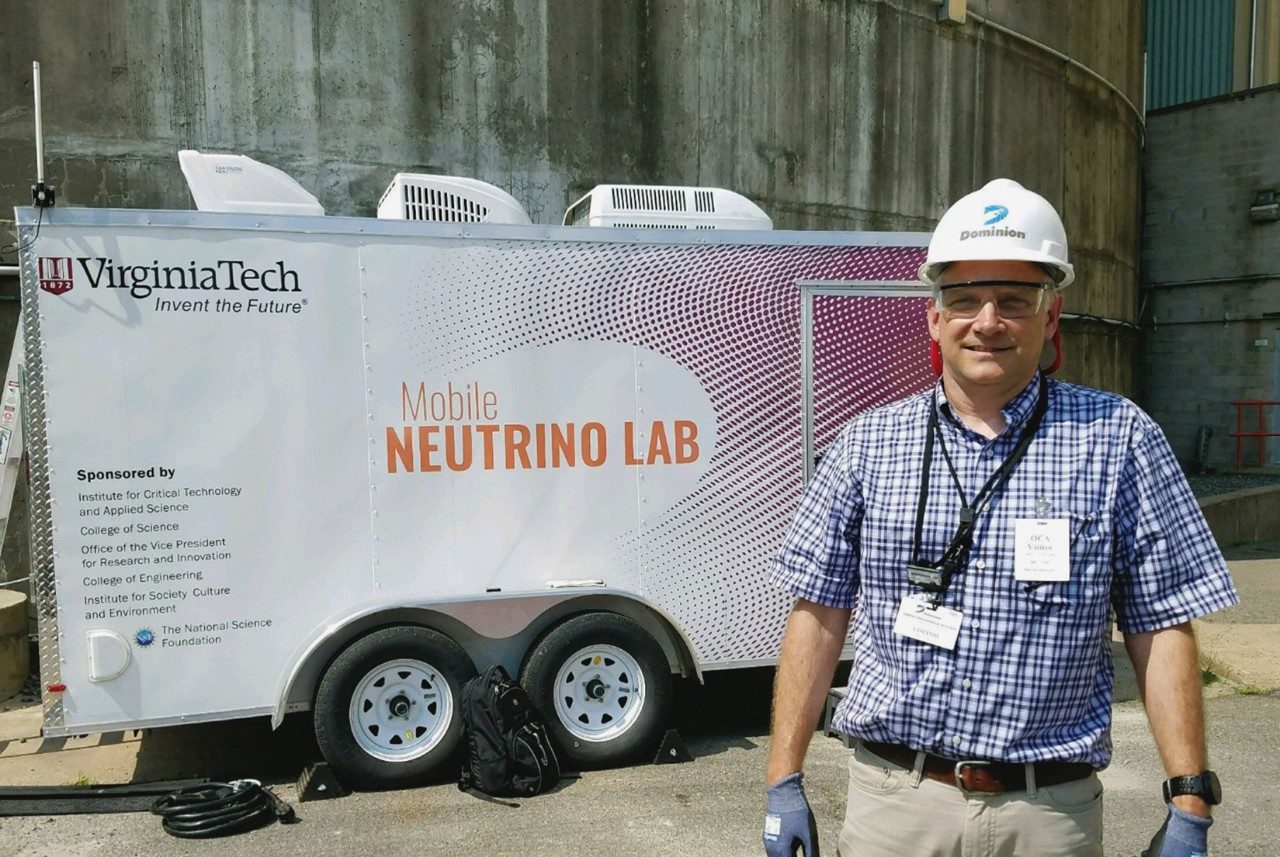 Prof. Jonathan Link poses with the Mobile Neutrino Lab at the North Anna Nuclear Generating Station. Inside The MiniCHANDLER prototype set to detect neutrinos produced by the reactor.
---
Archived Feature Articles
more stores